Home
Worksheet 2
Worksheet 2
Ringtail Possums
Ringtail possums have short grey or brown fur on their backs. The fur under their bodies is white. Ringtail possums have long tails that are white on the end. They have no hair on the soles of their feet or under their tails. This helps them grip onto tree branches.
When a ringtail possum is born it is the size of a jellybean. Baby ringtails live in their mother's pouch until they are about four months old. Then they are carried on their mother's or father's back.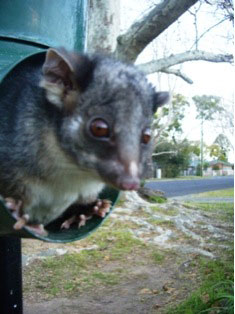 Ringtail possums live in family groups and they share nests called 'drays'. The young stay with their parents until they are ready to start their own families.