Home
Years 7-8
Years 7-8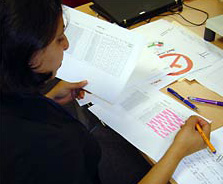 This section aims to support teachers in using assessment to enhance learning in Years 7–8.
For each course listed below there are samples of student work aligned to the Common Grade Scale, illustrating standards. The Common Grade Scale can be used to report student achievement in both primary and junior secondary years in all NSW schools.
Read more about the common grade scale...
Read more about the work samples and the grade alignment process...